Google announced the launch of Performance Max campaigns (also known as PMax Campaigns) in November last year (2021).
Performance Max Campaigns allows businesses to automatically serve ads across the entire Google Ads network. You upload the assets you want to use, specify your goals, and Performance Max will serve ads on the platforms it thinks will get you the most conversions.

Many businesses are reluctant to use Performance Max campaigns as they aren't sure how they work or the benefits they will bring to their business.
If you're new to the world of PMax – we've put together this guide to help.

What's the difference between Smart Shopping and Performance Max?
Performance Max works similarly to Smart Shopping, with a few extra features. Performance Max:
Covers additional channels, including Discover and Google Maps
Offers additional ad insights so you can see which ads are working best.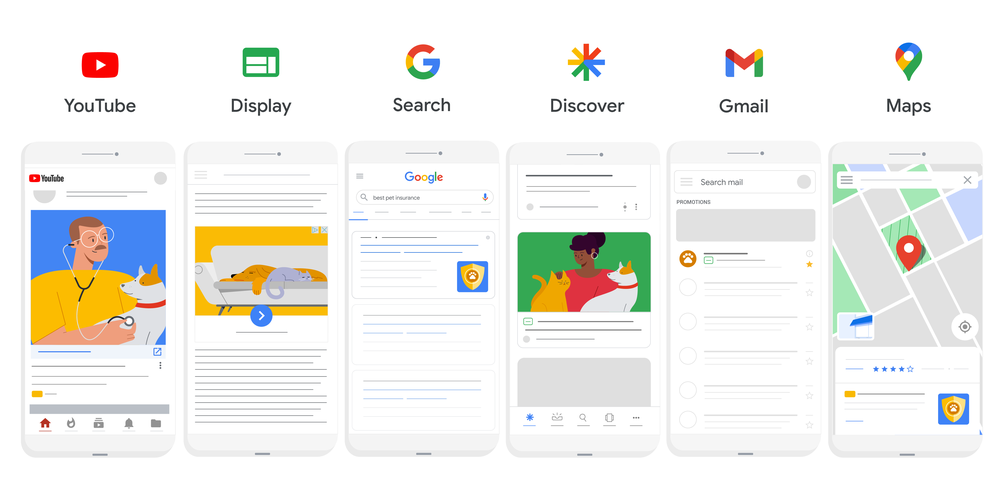 Google will be upgrading all Smart Shopping campaigns to Performance Max later this year. This means if you're not using Performance Max by September, your campaigns will automatically be moved across.
If you are running both Smart Shopping and Performance Max campaigns, Performance Max will take priority.
How easy is it to set up a Performance Max Campaign?
If you're already using Smart Shopping, you can convert to a Performance Max campaign within Google Ads with one click from June 2022 onwards. You will be notified in your Google Ads account, where you can initiate the upgrade to PMax Campaigns from the Campaigns, Recommendations pages, or Notifications panel. You will be able either bulk upgrade all your campaigns at once, or select specific campaigns to upgrade individually.
If you're not using Performance Max yet, creating a campaign is easy; however, it's important to provide as much data as possible. The more information you provide at the start, the more comprehensive your campaigns will be.
After selecting your conversion goals, you need to choose the Performance Max campaign option. You then state how much you want to spend each day and the bid strategy you want to focus on.
Next, it's time to upload your assets. These include images, logos, videos, call-to-actions, and ad copy. Google Ads will use automation to determine which ad to serve for the best results. So, the more content assets you provide, the better.
You can create up to 100 Performance Max campaigns at a time, meaning if you offer different products, you can have individual campaigns with varying goals in mind.


Are Google Performance Max Campaigns a good option for my eCommerce business?
Google claims businesses can see a 12% better return on ad spend (ROAS) using Performance Max over Smart Shopping.
Google Ads has been pushing users towards automated ad campaigns for some time. For example, Google Ads will be sunsetting Expanded Text Ads in favor of Responsive Search Ads at the end of June 2022.
Performance Max campaigns are great news for eCommerce businesses that are happy for Google to do the work behind the scenes or would like to find brand new customers.
However, businesses that like more control over their ads may be left wanting.
Performance Max does offer an audience insights feature that lets you tell Google Ads which assets resonate best with particular target audiences. Alternatively, you may be better off with separate Google Ad campaigns for Search, Shopping, display, and YouTube. But keep in mind that PMax campaigns might have priority and eat from the performance of your non-PMax campaigns.
Performance Max might not necessarily be right for every business. However, this is a path that all businesses will need to adapt to in this world of machine learning, automation, and artificial intelligence, especially in Digital Marketing.
The ability to test new things and adapt to your business specifics is the key to success nowadays.